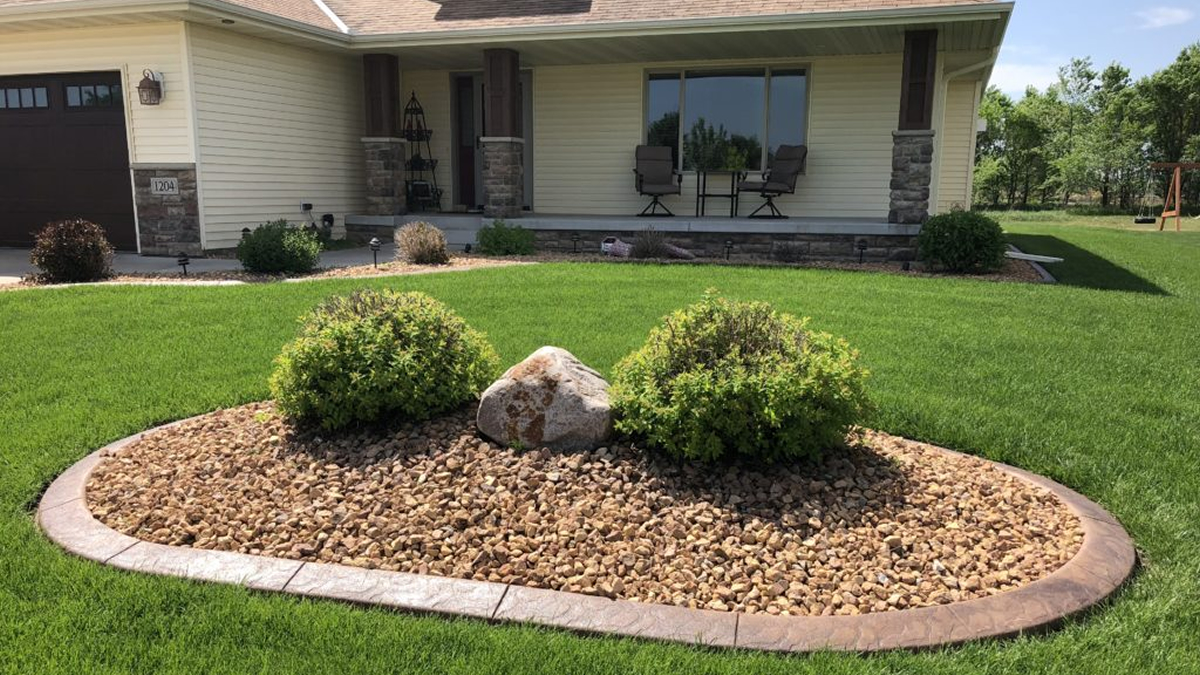 Will My Yard be Damaged During Installation?
Concrete landscape edging gives a clean and finished look to your landscaping. Today there are a variety of edging technique available but concrete landscape curbing is quickly becoming the most popular edging solution. Whatever edging process is used, a primary concern of customers is always relative to the lawn and whether or not equipment will damage it. At Creative Curbing we face these types of questions frequently. Let me clear all your damage related doubts.
Your garden is decorated with soft grass, splendid flowers, plants, and herbs. All of these make for a pleasant landscape design. Now it's an obvious concern whether the curbing process will damage aesthetic of your garden or not. Existing grass within your lawn will not be affected at all by our equipment. Our operators at Creative Curbing are skilled at completing a neat and clean job. We are committed to improving the look of your home. So, for curbing purpose only grass in the area where curb will be laid is trenched. All other parts of your garden or lawn will remain untouched.
We minutely care during each and every part of the process. If your concerned with the concrete mixing process leaving a mess, be relaxed. The mixing location is discussed with each client and care is taken during the mixing process to ensure cleanliness. All concrete is transported from the mixing location using a powered two-wheel wheelbarrow. Now, you may think the wheels of these wheelbarrows will cause damage to your lawn. Surprisingly no, they won't. The wheelbarrows are equipped with large, thick turf tires specially designed not exert that much pressure on the lawn and thus not cause damage.
Customers may also think the curbing machine itself may be heavy causing harm to your lawn or garden. But you will be amazed to know these machines are typically comparable to the size of very small lawn mower.
At Creative Curbing, customer's satisfaction is our first priority as we strive to be the best landscape curbing company in MN